Join us for a virtual research discussion with NASA's Goddard Space Flight Center Science and Exploration Directorate Information Science and Technology Research, under the Science Mission Directorate.
When? Wednesday, December 1, 2021 at 3:00 CDT
Where? Zoom meeting ID: 926 7273 0030  Password: 913467, or scan: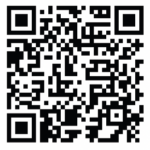 Who? Speakers include:
James Harrington, computer scientist with the Computer Information Science and Technology Office (CISTO) at NASA Goddard Space Flight Center
Dr. Elizabeth MacDonald, the heliophysics lead for Citizen Science at NASA Headquarters in Washington, D.C.
Brian Thomas, data scientist and research scientist at NASA in the Heliophysics Science Division
View flyer for more information by clicking here. Topics will include those found in this document.